A dormant passion of mine is finding the right paper day planner.
I found it once in a Barnes and Noble in 2006ish. It was slightly larger than a 3×5 card in thick cardstock with a week on each page. It was amazing.
And then it was discontinued.
And so my search continues on. Here are a few runners up: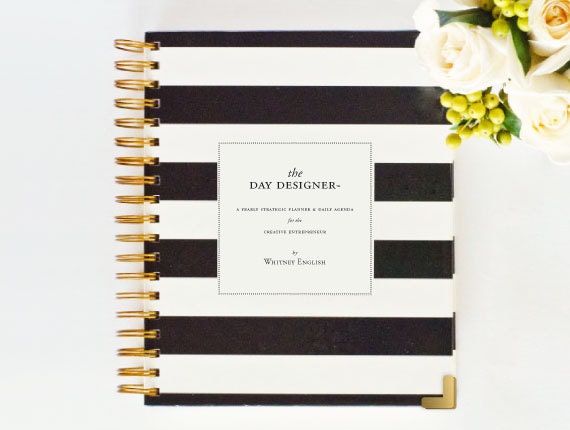 Whitney English's The Day Designer
Whitnet English's The Day Designer is pretty B-A, if I do say so. It's got super classy colors and design, and a history of reviews that make it seem like it's the ultimate planner. The only thing holding me back is the $60 price tag.
Creatives Outfitter's Action Book
Creatives Outfitter's Action Book looks sharp. (For extra graphic designer awesomeness, check out their Dot Grid Book). I love the minimalist design and layout, and the modern colors you can get.
It's base on the Action Method and relies more on visual spacing than dates and times and things like that. So maybe it doesn't count as a planner and is more of an intense notebook….
Whatever NeuYear Comes Up With
NeuYear has done a sponsored post on Life [Comma] Etc before (and there will be one coming up soon!), but he's also working on a new, awesome paper planner. I can't wait to see what he comes up with!
And finally, it's not a put-in-your-hand planner, but Productive Flourishing offers tons of freelancer planner downloads, and if you're looking for a printable you're very likely to find what you need on that site.
Are you picky about planners? I'd love to hear from creatives, freelancers, and graphic designers about their paper planning products!